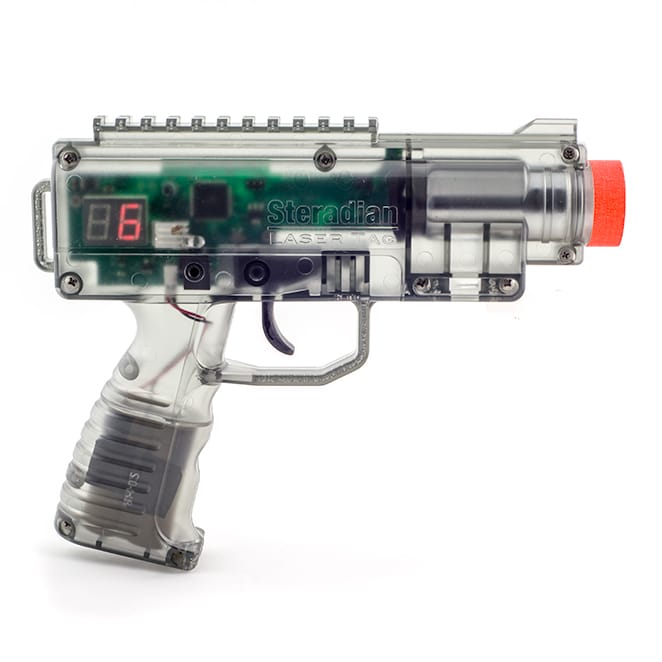 Eclipse 400X Lite
Specialized laser tag gun for non-combat shooting
Compatible with: X-Series Advanced Laser Tag System
Price: $449.00
A family friendly laser tag gun with an advanced RF system for real-time scoring and easy game management. Lightweight and durable construction, modern games.
Compatible with the X-Series laser tag system and backwards compatible with the Classic laser tag system.
Optimized for target hunt games
The Eclipse 400X Lite laser tag gun is the same as an Eclipse 400X laser tag gun, except that is does not come with a Sunband laser tag sensor.
With Zombie Laser Tag or a Laser Tag Hunt, the player's main purpose is shooting targets which don't shoot back. Since the Sunband sensor isn't used in these games, we've removed the Sunband sensor for maximum simplicity.
Upgradable
Add a Sunband sensor to upgrade the Eclipse 400X Lite to a full Eclipse 400X! This enables you to play the full range of games available with our X-Series laser tag system. The Sunband sensor is worn on the head, and is designed to be able to take hits from any direction at great distances, preventing players from cheating by hiding their gun.