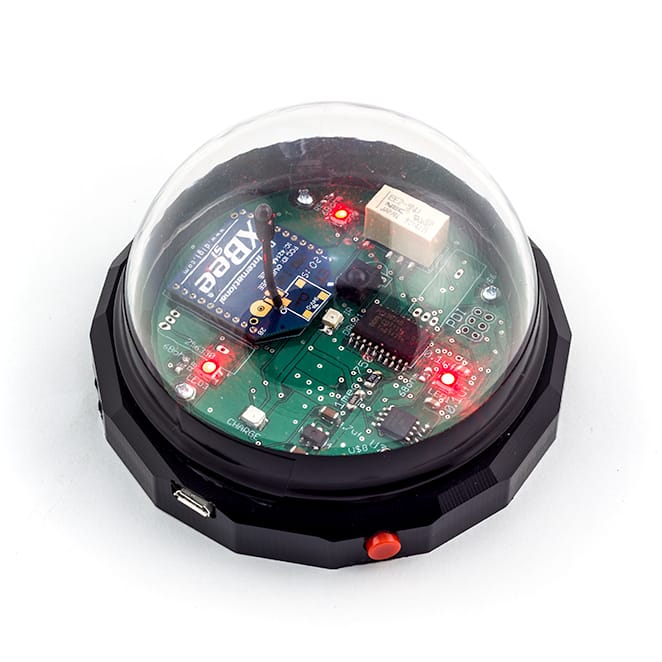 Chimera Laser Tag Target
Power up your games.
Pick from these options:
Power up your laser tag game
Keep your players entertained all day long with the wide selection of games which use the Chimera Target. From giving younger players stationary targets to shoot at, to creating advanced game experiences for older players, you will increase your business by adding these player-pleasing accessories.
Here are the cool things the Chimera Targets can do:
Points
Chimera Targets will give any player that shoots it extra points. This is a great way to add more objectives for players.
Level Ups
In the Race to Level Seven game, targets are used to help you "Level Up" your gun. After shooting a target a few times, you will "Level Up" and grow stronger!
Powerups
In Powerup Quest, targets have unique powers that players will get when they shoot them.
Control Points
In the Control Point game mode, Chimera Targets can be captured by each team. While a team controls a target, it will give them points every minute.
Zombies
In the Zombie Hunt game, Chimera Targets are attached to zombie players. Players score points as they shoot the targets on the zombies.
For more information on how the Chimera Targets work in each game mode, check out our games section.
For full details on how to use the Chimera Target, download our X-Series manual here.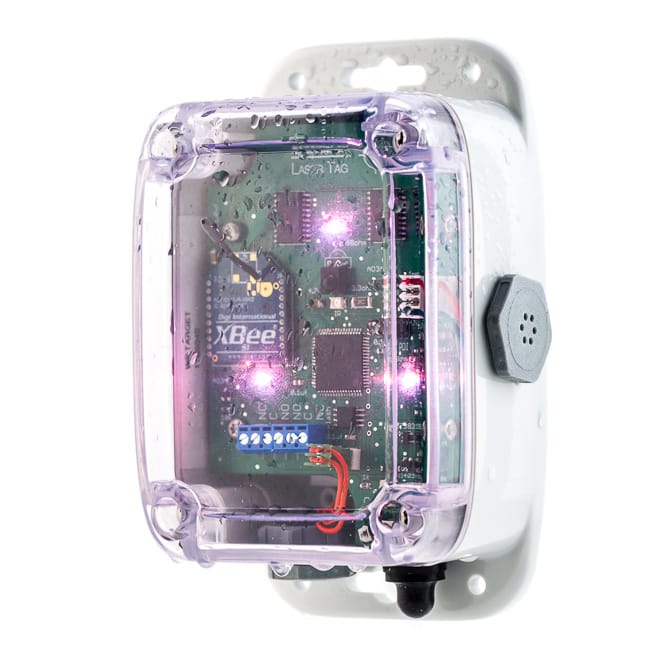 Waterproof
Permanent outdoor fields offer a special challenge. Bad weather can ruin electronic equipment in a hurry. So we designed the Waterproof Chimera Target! Rated at IP66, it can withstand a powerful jet of water. A high tech vent lets out moisture and keeps pressure equal, while keeping water out.
Mounting
The Chimera target mounts with two high-power neodymium magnets. Simply pop the target onto a metal surface, or onto the included mounting velcro strap which can be wrapped onto trees, posts, or most any other object.
The Waterproof Chimera Target instead uses two mounting holes for a more permanent installation.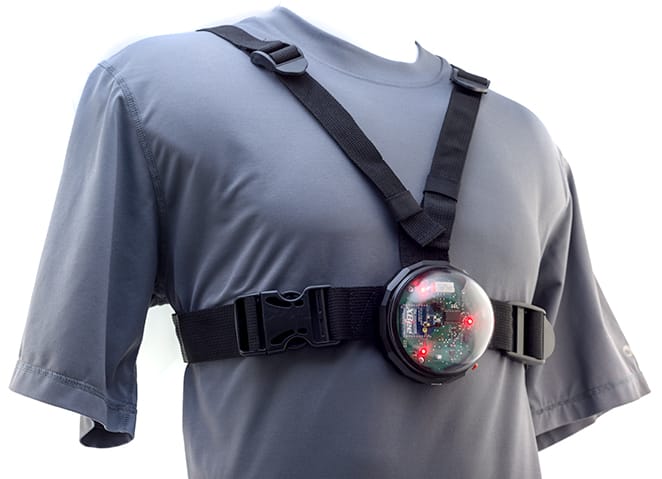 Wearable Target
The Chimera Target can also be worn! Designed for laser tag haunts, actors dressed as zombies or other monsters wear a chest mounted target. When players shoot the actor, it vibrates, letting the actor know to act hurt. The Chimera target is magnetically mounted to the harness for easy setup.
Fun games with fewer players
In addition to enabling new, exciting game types, the Chimera Target offers the ability to play laser tag with fewer players! Since the Chimera Target can be added to any standard game, players can focus on building up their score by trying to find active targets and shoot them for score before anybody else gets to them. So if you only have 2 players show up, they can still have fun, working for points while trying to fend off the competition.
Special effects
Use a Chimera Target to make a spooky skeleton dance, make lights flash, or turn a smoke machine on. A onboard SPST relay switches when the target is shot, allowing you to control a wide variety of special effect directly from the Chimera Target.
Features
Multicolor LED lights that display a color to tell you what the target is doing.
Durable construction that is impact resistant.
A battery that provides up to 8 hours of continuous gameplay. Charging takes about 2.5 hours.
Strong magnets so that the target can be attached to many surfaces. (Chimera Target only)
Targets include a Velcro strap with a metal plate, allowing you to attach it almost anywhere. (Chimera Target only)
Mounting holes (Waterproof Chimera Target only)
Dimensions for Chimera Target: 3.5" W x 3.5" D x 2.3" H
Dimensions for Waterproof Chimera Target: 4.5" W x 3.5" D x 2.25" H
Weight: 5 ounces