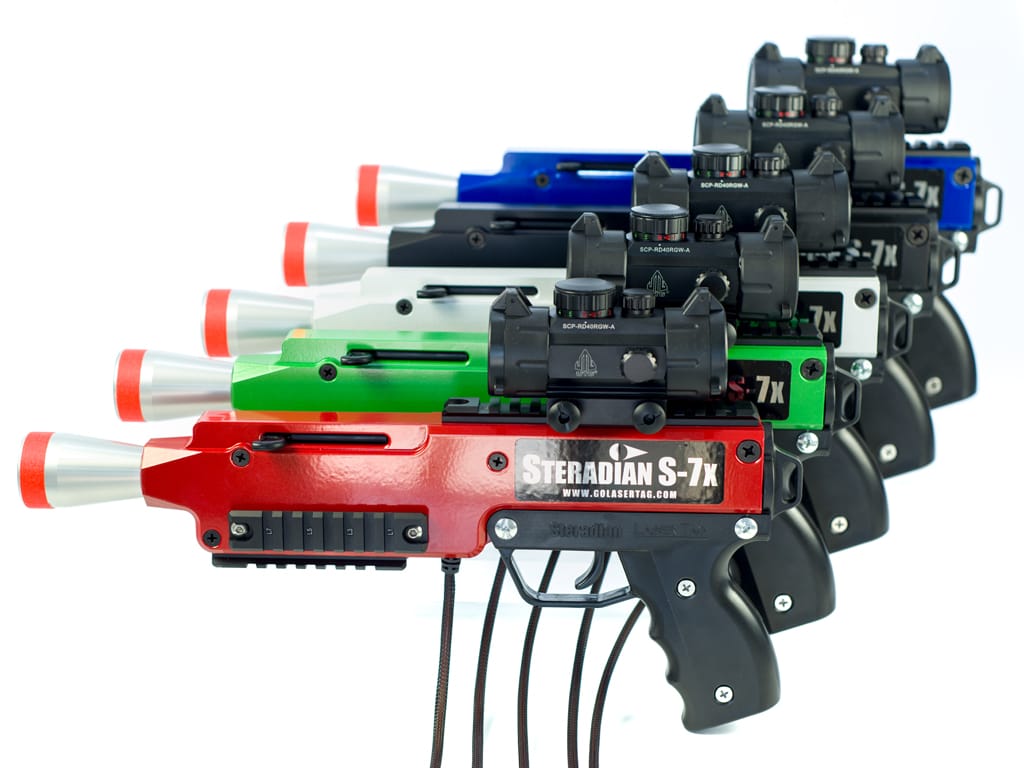 Laser Tag Equipment
Steradian Laser Tag offers a complete line of laser tag equipment for any budget. Whether you are just starting out, or are looking to expand your existing operation, we have you covered. All our laser tag equipment is designed and manufactured by us, in our factory in Lafayette, Indiana, USA.
Laser Tag Guns
These laser tag guns are the core of your laser tag business.
X-Series System
More than just guns, the X-Series is a complete system of laser tag equipment.
Classic System
The Classic Series offers a complete system of equipment to outfit your operation.
Accessories/Upgrades
These accessories and upgrades work with either the X-Series or Classic Series of laser tag equipment.