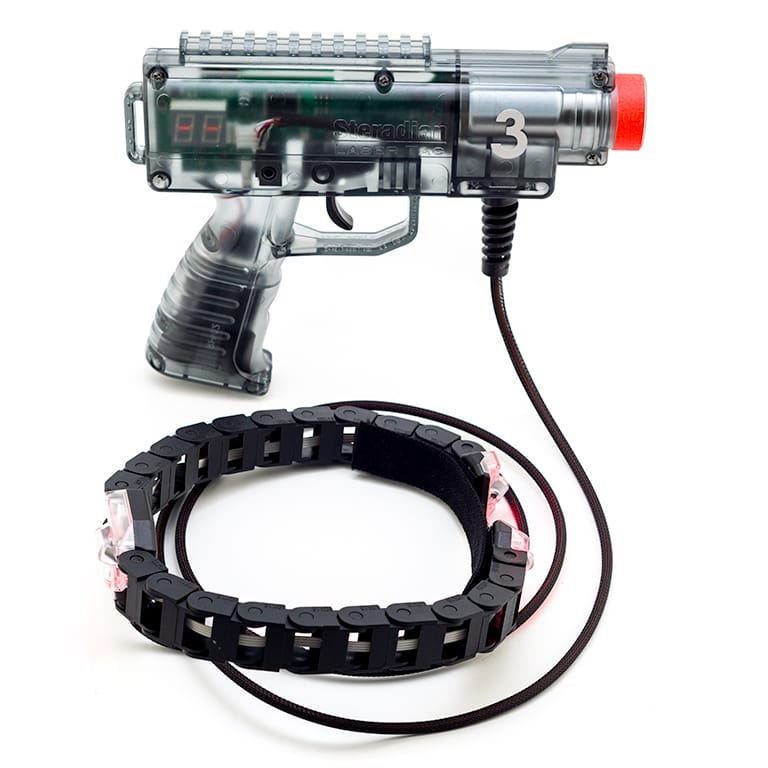 Eclipse 400 Laser Tag Gun
Lightweight laser tag gun for all ages.
Pick from these options:
Compatible with: Classic Series Laser Tag System
Price: $399.00
Family friendly laser tag gun with classic IR based game management. Offers traditional game types and basic scoring. Lightweight and durable construction.
Compatible with the Classic Series.
Fun for All Ages
The Eclipse laser tag gun was carefully designed as the perfect solution for family fun. Sharing many of the same features as the S-7, the Eclipse laser tag gun is a full-featured gun in a small, lightweight package.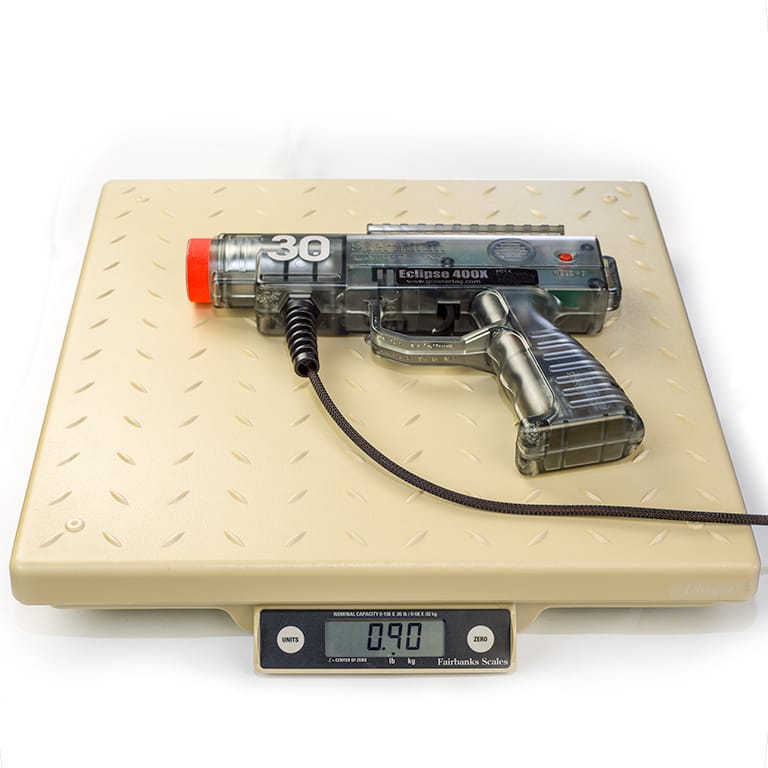 Eclipse 400 Features
Light Weight
Weighing in at less than a pound, the Eclipse is comfortable and easy to carry. The light weight means younger players will be able to use them without any trouble.
Long Range
With the Eclipse, you can hit other players from over 650 feet (200m) away, even in full sunlight.
Durable
The Eclipse body is made with the same type of plastic used in bullet proof glass. This makes them very tough and high quality. The lenses are also made using the highest quality material. This allows them to survive the toughest conditions, while being able to focus your laser tag shot over long distances.
Long Battery Life
A powerful battery keeps the Eclipse running for up to 12 hours, so you can keep your guns in the game all day. Charging isn't a worry either, because our Smart Charger charges the battery the right amount each time.
Sight Rail
Aiming the Eclipse laser tag gun is easy. You can use the built-in iron sights for simple aiming at closer targets, or you can add an optional Red Dot sight to make aiming easy at any distance.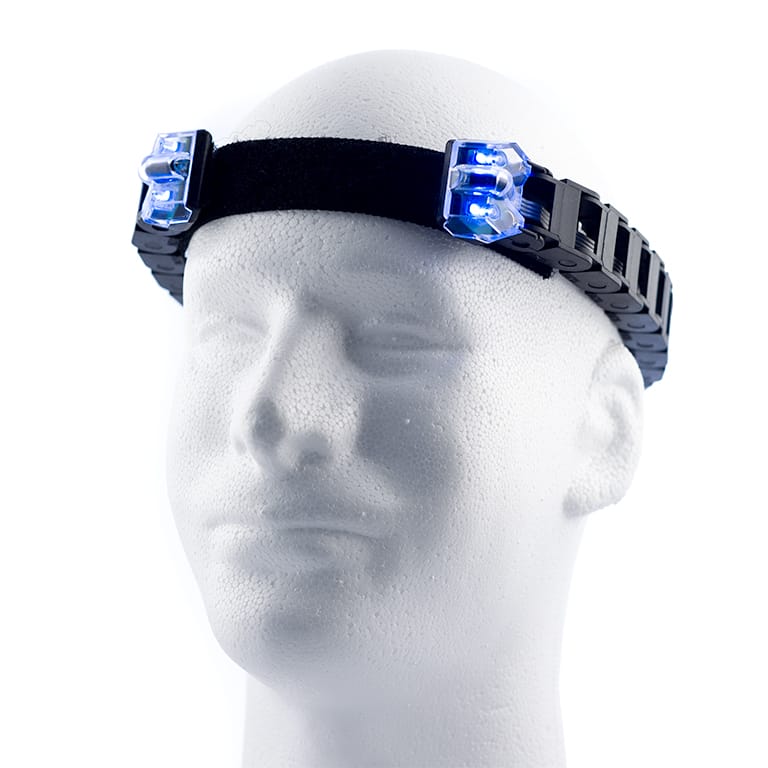 Sunband sensor
A good sensor is important for a player's game play experience. Many Laser Tag systems use vests that are bulky and hard to hit. Other systems only have a sensor inside the gun. This makes it easy for players to hide the gun behind their back so no one can hit them. At Steradian, we invented the Sunband sensor. Other companies have to tried to copy our Sunband sensor, and no one has succeeded. The Sunband sensor can detect a laser tag shot from very far distances in full sunlight while remaining lightweight and adjustable for any size head. Shown above is a Sunband with a Sunband cover. It is easily cleaned and great for players who aren't comfortable wearing bulky vests. Different color Sunband covers are available for easy team identification.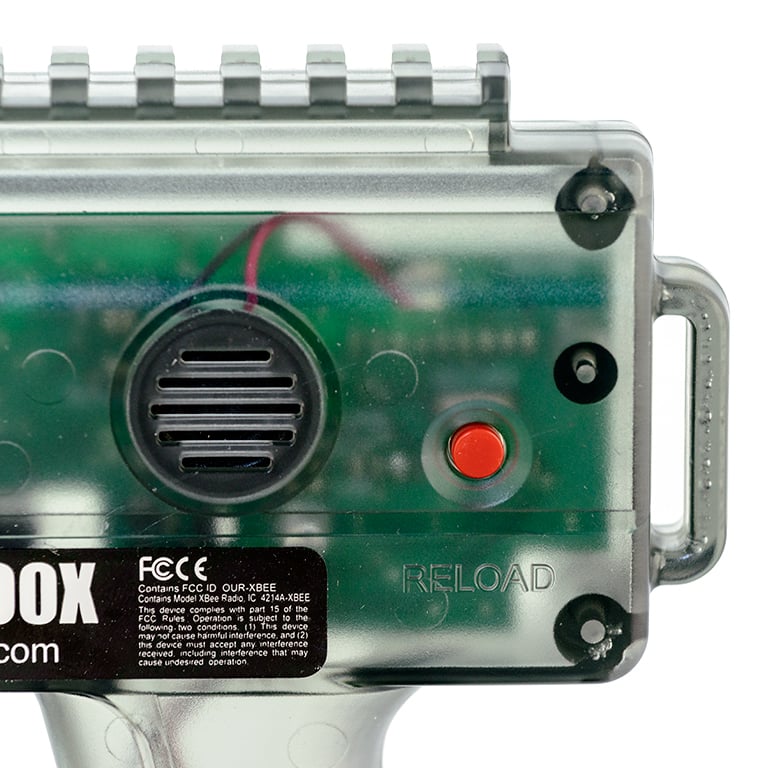 Advanced electronics
We designed the electronics inside our laser tag guns to be so good, we are proud to let them show through the translucent body. Each board is hand built in-house using state of the art circuitry, and is tested by experts, assuring the highest quality and reliability.
Eclipse accessories
The Eclipse can be enhanced with several accessories that attach to the mounting points on the gun.