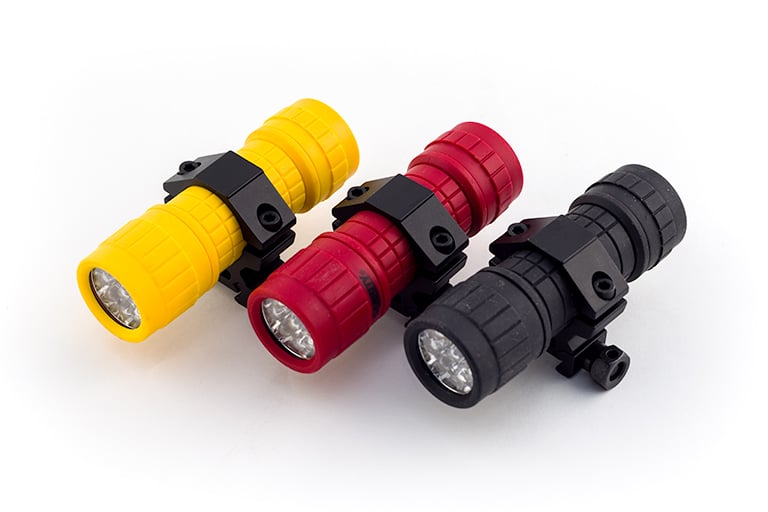 Pro Tactical Flashlight
High powered LED flashlight that mounts directly to the laser tag gun.
Compatible with: Eclipse 400 Laser Tag Gun, S-7 Laser Tag Gun
Price: $24.00
Used for play in dark areas. Mounts to the accessory rail of the S-7, or can mount to the top rail of an Eclipse 400. Push on/off power button on the back of the flashlight. Uses 3 AAA batteries (included).